About Treemont Health Care Center
Treemont Retirement Community was the first Continuing Care Retirement Community (CCRC) in Houston and is proud to have now served multiple generations of satisfied family members. Treemont has a non-discriminatory policy based on race, creed, and color.
Our Health Care Center in Houston, TX is family-owned and operated which affords direct involvement by the owners with the daily operations for the benefit of its residents. Treemont is a special place due to its long-tenured, caring staff, many of which have 20 or 30+ years of service. We have staff that has made a decision to return to Treemont for their own retirement. As we celebrate our 40th year of service to the community, we welcome you to visit and see why residents call Treemont home!
Best rated
Assisted Living
in Houston TX
-click-
Our goal is for you to find the best place that suits your needs, and your lifestyle. We hope that you find that Treemont Retirement Community is that place. Whether or not Treemont is the right place for you, though, we are committed to service.
Our Treemont resident counselors take a 411 approach to assist families in the process of finding which level of care will best meet the needs of their loved ones, whether that be Assisted Living, Skilled Nursing and Rehab, and/or long-term care.
Treemont is a Continuing Care Retirement Community that has all four of these care levels, which most often permits us to meet residents changing care needs. When families call our goal is to help them find the best senior solution for themselves or their loved one, even if it may not be Treemont.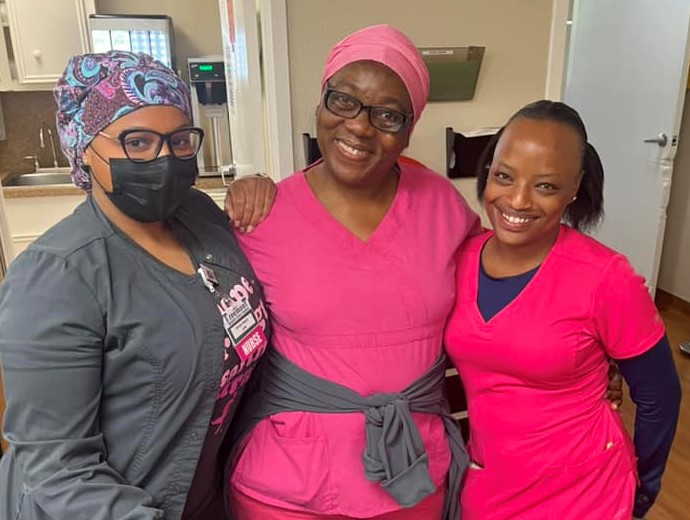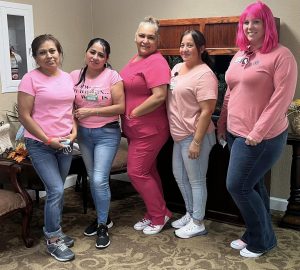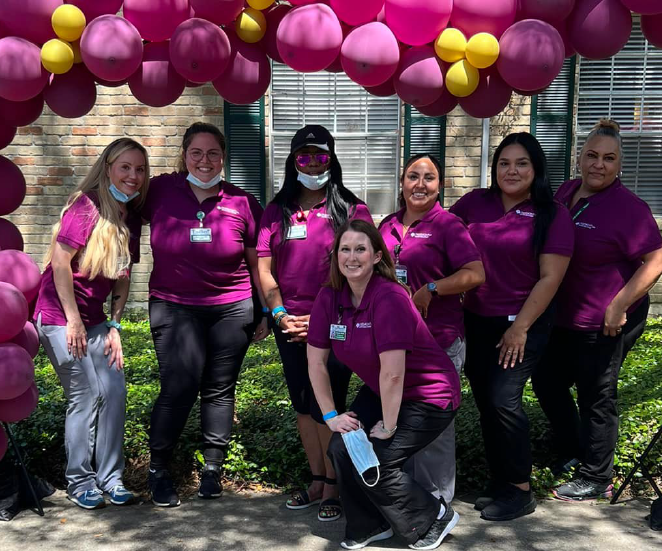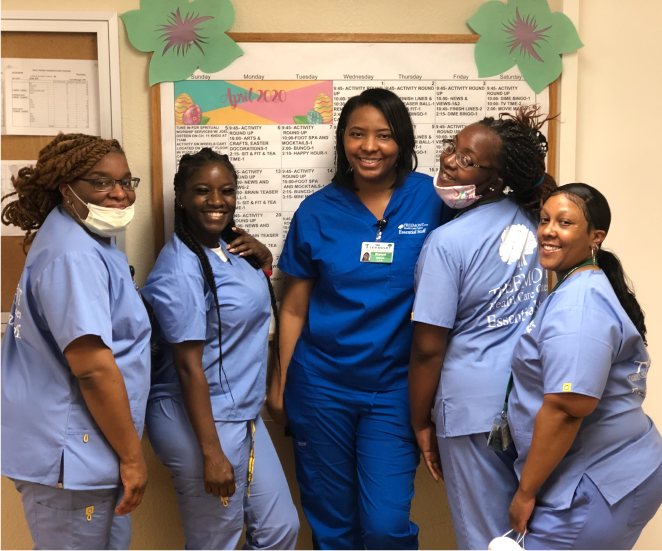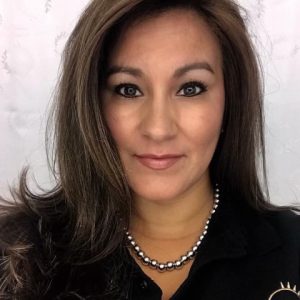 Marty Munoz, Administrator
We are absolutely delighted to have Administrator Marty Munoz at the helm of Treemont Health Care Center. Long-term care is Marty's passion, with 20+ years in health care in San Antonio and now Houston, and a Bachelors and Masters in Healthcare Administration. Marty started as Business Office Manager and served as Human Resources Coordinator, as a Med Tech and CNA. Marty maintains her CNA license, which came in handy during covid when her community was short staffed. Marty's #1 priority is patient care — to see the resident as an individual — not just a number. Her second priority is employee morale and knowing her staff, and number three is financials and budget.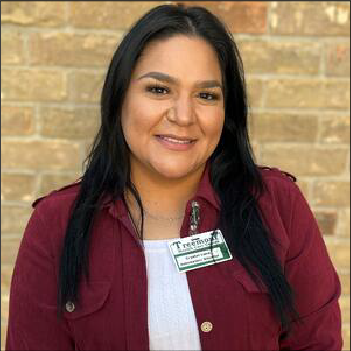 Crystal Marie Luna, Director of Admissions
Crystal has nine years of experience in Nursing Homes, initially as a Receptionist, then as Assistant Business Office Manager, Medical Records, and then as an Admissions Director. She was attracted to Treemont due to the family environment and culture. Crystal is often the first point of contact for Independent Living and Hospital residents who transition to Treemont's Health Care Center full-time or temporarily for rehabilitation. Residents often come to skilled nursing, rehab, or assisted living following medical setbacks, such as a complicated infection, a fall resulting in a fracture, or a stroke resulting in the need for retraining in daily living tasks. Crystal is crucial in explaining care options in simple terms and creating a smooth transition for Treemont residents.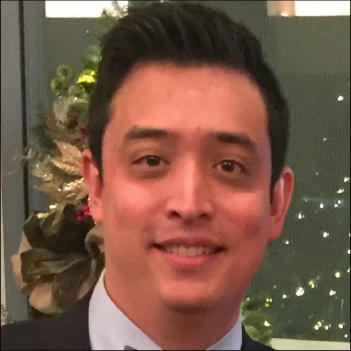 James Wong, Director of Marketing & Sales
James has worked in Healthcare and the senior living industry for over ten years. He graduated from Texas A&M University with a bachelor's of science in Economics and a minor in business. Previously, James was the Director of Provider Relations at Arden Wood, a skilled nursing facility. He worked with Health Care Center Administrator Laura Winegeart who said of James: "James always steps up quickly to help even if it's not his "role" to do so. He is a patient advocate and wants what's best for others around him. He's a team player and can do anything he sets his mind to." Most recently, James was Director of Marketing & Sales on the Treemont independent living side of the campus, where he successfully worked to find the best solution for residents and families.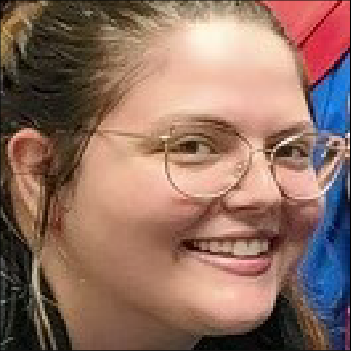 Haley Magar, RN BSN, Director of Nurses (DON)
Recently promoted from Assistant Director of Nurses, Treemont HCC is fortunate to have Haley in the key nursing leadership role to guide our nursing team. Haley's enthusiasm and dedication to Treemont residents and staff are contagious. She is dedicated to patient care and has built a team of committed staff to care for our skilled nursing, rehabilitation, long-term care, and assisted living residents. Haley takes a hands-on role to staff training and education, working side by side to guide staff. The Administrator – DON relationship is a crucial relationship in any nursing community. Laura and Haley have built on their previous working relationship to forge a great bond as they provide stewardship for our community.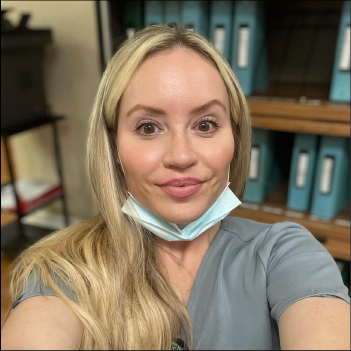 Carrie Gray, LVN, Assistant Director of Nurses (ADON)
Carrie was hired as Treemont's Wound Care nurse and is VOHRA certified. She has quickly grown into a leadership role and is now Treemont's ADON. Carrie and Haley work hand in hand with our residents, families, and staff to ensure top-quality care and maintain infection control standards. Carrie re-joins Administrator Laura, excited about the calm, steady leadership and training skills she brings to the Treemont team.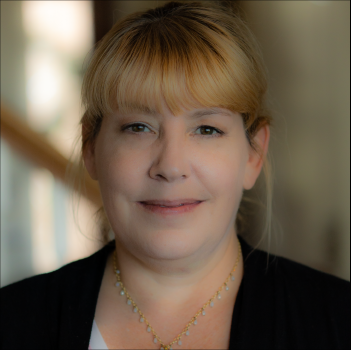 Jennifer Case, LVN, Assisted Living Manager and Infection Control Specialist
Jennifer joined our Treemont Family in June 2012, starting as a nurse in the skilled nursing unit. In 2013, she was reassigned to the Assisted Living Facility as the nurse manager. Jennifer brings to our community her nursing skills, leadership, dedication, and on any given day, very hard work. Upon returning to Treemont after two years at another facility as an infection preventionist, staff cried happy tears of joy when introduced by Administrator Laura Winegeart as their returning leader. Jennifer has been described as that little duck going across the water; on the water, everything looks smooth and so very easy, but under the water, the little feet paddle and work hard. Jennifer moves throughout the facility gently and quietly but always working. She is the individual who ensures the best quality of life for all of the residents who reside in Assisted Living.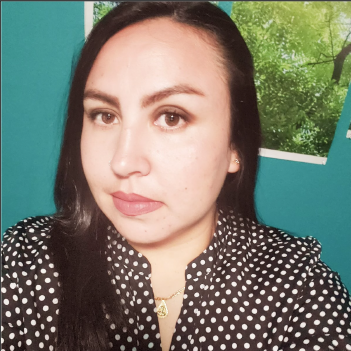 Anny Ortiz, Business Office Manager
Anny Ortiz compassionately and knowledgeably steps in to help your family to navigate billing and insurance questions. Anny is often the key person who verifies the Medicare insurance benefits for incoming Treemont residents after a hospital stay. Anny also works with families with the resources to qualify for the Medicaid "spend down" bed process. Anny is always cheerful and upbeat as she pays our bills and does our monthly billings. Questions on insurance and billing, please ask for Anny.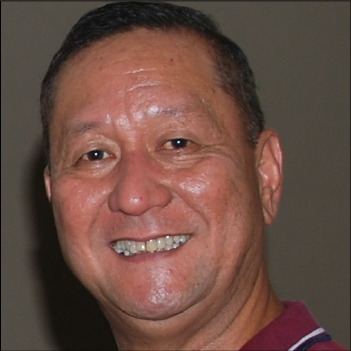 Jobert Macas, Director of Therapy
What sets Treemont Health Center apart is its award-winning, top-notch therapy team, led by Jobert. Residents often come to Treemont with hip and femur fractures, unable to bear weight or stand independently. Treemont's fantastic success rate is why many residents specifically come to its' nursing center to work with its therapy team. The team fosters an optimistic, motivational, and fun atmosphere that so positively impacts its residents' success, permitting them to go back to walking on their own and even return home. The goal of rehab and therapy is to help patients return to their independent lifestyle.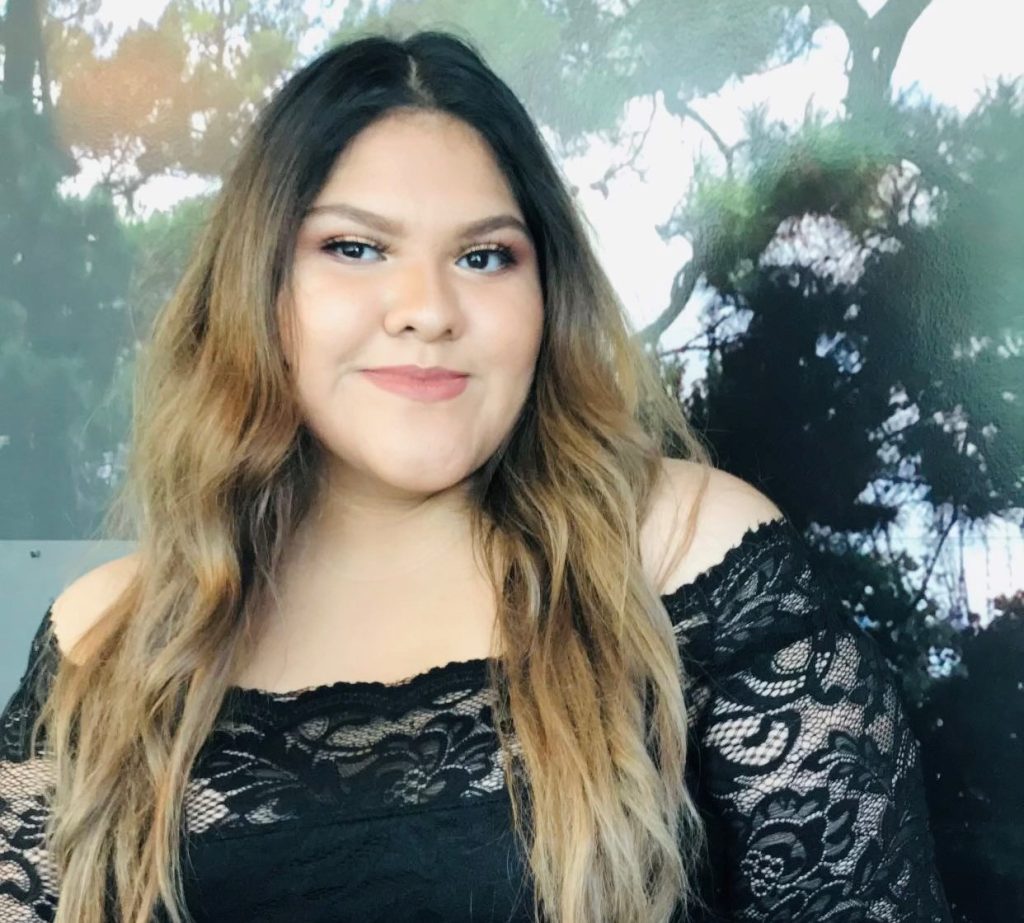 Jocelyn Lopez, Director of Activities
As Treemont's Activity Director, Jocelyn develops activities programming for our assisted living and skilled nursing residents. Programs are designed to enhance resident's overall well-being. Jocelyn's monthly calendar of events maintains a balance of activities that are reflective of physical, social, sensory stimulation, parties, and special events. In addition, Jocelyn manages the HCC volunteer program. Jocelyn has worked previously as a CNA and will is a Certified Activities Director specializing in activities for residents at different Alzheimer's and dementia levels. The families and residents love Jocelyn and are excited to have her lead this key program.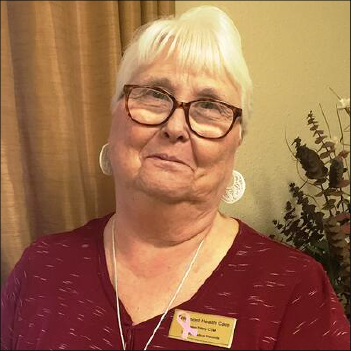 Helen Tillery, Dietary Manager and Medical Records Clerk
Treemont is fortunate to have long-term, caring employee Helen Tillery manage these dual roles for 12 years. A key aspect of providing quality care for nursing and assisted living residents is understanding the dietary requirements of each resident. As Dietary Manager, Helen assesses each resident to ensure they receive the proper diet and, if needed, thickened liquids due to swallowing difficulties. In Helen's Medical Records Clerk role, she maintains patient charts. As a State of Texas regulated nursing facility, Helen must keep many essential Medical Records requirements to maintain our certification.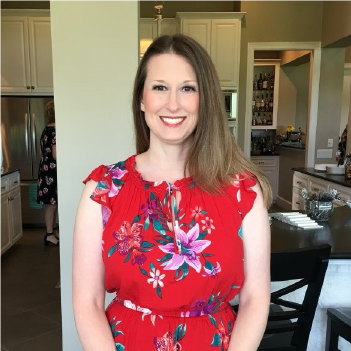 Melanie Groves, Social Worker
The Social Worker in a Nursing Home & Assisted Living Community is key to ensuring our residents' varied needs are met. Health Care Center Director of Social Services Melanie Grove has been serving Treemont residents since June 2012. Melanie coordinates resident care plans with families and staff, ensures safe discharge planning, resolves any issues that arise, including involving the ombudsman, and provides activity support, especially for the Music & Memory Program. 
Nancy Garza, Director of Human Resources
Nancy Garza joined Treemont in August 2022 and has taken on the role of keeping Treemont fully staffed with a dedicated team of caregivers. Nancy has 20 years of human resources experience in nursing homes. Treemont is distinguished by its therapy program, its caring staff, and small, intimate environment. If you would like to join our Treemont Team, please click here to fill out an employment inquiry form to contact Nancy.
Treemont Health Care Center
2501 1/2 Westerland Drive
Houston, TX 77063  MAP
Mailing Address
PO Box 631249 Houston, Texas 77263