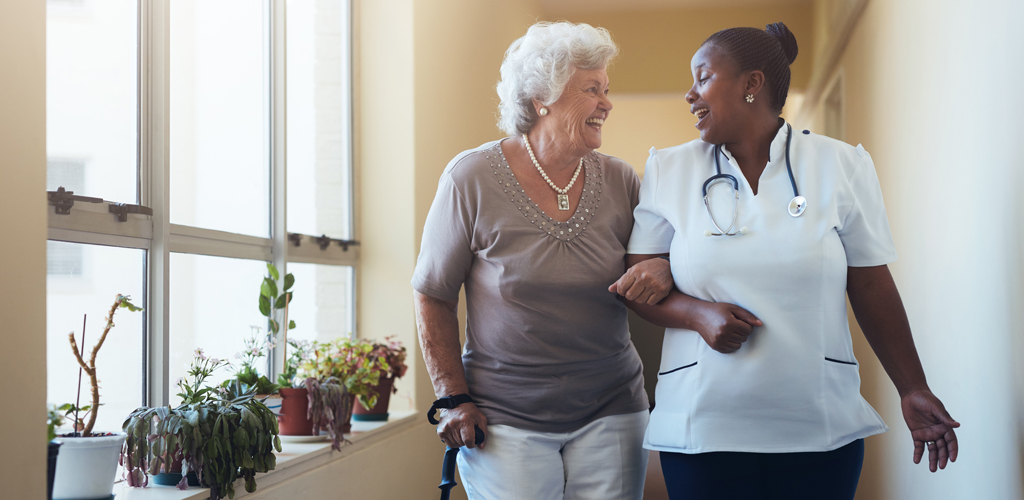 Skilled Nursing and Rehabilitation
Treemont's outstanding and dedicated staff are here to help you recover and return to the quality of life you enjoy. If you are recovering from surgery, a bone fracture, or illness you can find specialized care at Treemont that will have a positive impact on your recovery. Treemont Health Care Center, a Medicare-certified facility, offers an inter-disciplinary team with many years of specialized professional experience.
Licensed Physicians who unders

tand and specialize in geriatric medicine

RNs

LVNs

Certified Nursing Assistants

Occupational and Physical Therapists

Speech and Language Pathologist

Licensed Social Worker

Certified Activities Director

Dietician
We work with you, your family, and your personal physician to design a program based on your unique needs to help you get back to independence as soon as possible. Treemont has a non-discriminatory policy based on race, creed and color. A long-term ombudsman helps residents of an assisted living community resolve complaints. Help provided by an ombudsman is confidential and free of charge; call 1-800-252-2412.
                                                                        70 Units ~ License # 000126 
Get well at Treemont Health Care Center
After an injury, illness, or adverse health event, you may find that you need specialized care to help you get back to where you were. Treemont skilled nursing and rehabilitation has the help you need.
Listen to Admissions Director on "Ask the Experts: Nursing & Rehab" KSEV 700 Radio.
Learn more
about our
on-site
nursing/rehab
-click-
Sub-Acute Care
IV Therapy
Wound Care
Orthopedic care following a fracture
Occupational therapy
Physical therapy
Speech therapy
Music and Memory therapy
"When I entered the rehab
center I came in on a
gurney and an ambulance,
and I left walking."
Joanne Driscoll, former skilled nursing patient
and current independent living resident.
Learn why Treemont is recognized by our hospital community for excellence in patient care.
Questions?
We are happy to help.
Call Melanie Grove, Admissions/Social Worker today.
713.783.4100
or 713.816.2033 (cell)
FAX CLINICAL INFO TO: 713-783-6669 or Email Info@TreemontHC.com.
PLEASE SEND ME MY FREE BROCHURE
Treemont Health Care Center
2501 1/2 Westerland Drive
Houston, TX 77063  MAP
Mailing Address
PO Box 631249 Houston, Texas 77263