5 Tips for Navigating Rehab After a Hospital StaY



If your senior family member is in hospital following a serious illness, injury, or surgery, the next likely step is therapy in a
rehabilitation center
.
Therapy is essential to ensure seniors regain their strength and independence. However, the hospital discharge planner may ask you to make multiple decisions quickly, which catches families off guard.
Even if your loved one had a short hospital stay, you're left with dozens of questions: What is rehab? Which Rehab Center? Who will pay for rehab? Will it be successful?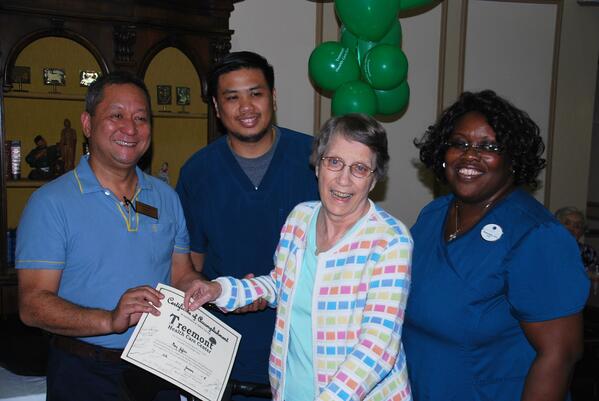 A Nursing & Rehab Center admissions director can help you successfully navigate the complicated maze from hospital to rehab. Here are a few guidelines to smooth the transition.
What is Rehab?
The primary goal of rehabilitation is to regain independence. If your family member has had a hip or knee replacement, for example, they will need to perform exercises to be able to walk again. If they choose to rehab in a nursing home, make sure it prioritizes rehabilitation.
"The only way our residents will get better is if we make therapy fun and encourage residents to complete their daily regimen," says Jobert Macas, head of Treemont Retirement Community's therapy group. "Often our residents don't realize what they're doing is actually therapy. We use our creativity to make sure they complete their exercises so they can get better."
The progress patients make depends on their motivation. This can be affected by their condition, type of rehab, or pain tolerance. Let the therapist know what works best for your family member, so they can respond with the right approach.
Be optimistic, but stay realistic. A patient recovering from hip replacement surgery may return home more mobile than before surgery. Others improve enough only to dress and bathe themselves. Sometimes, the goal is to keep your loved one functioning and prevent further decline.
How do I choose a rehab center?
Choose an established, licensed facility that will stick with your family member from the time they receive the referral until it's time to return home.
Rehabilitation is offered either in an inpatient setting or outpatient basis, possibly both, and often includes a combination of physical, occupational, and speech therapy to restore independence and function.
Seniors can receive post-acute care rehab services in one of three ways:
Skilled Nursing Facilities (SNF) offer intensive, 24/7 nursing and therapy in an inpatient setting. For patients with a physical and/or medical setback who need a safe environment with access to support staff while participating in rehabilitation, a SNF is the best option.
Home Health therapy allows patients to return home, where they will receive visits from physical and/or occupational therapists up to three times a week. Outside those visits, patients and families are responsible for providing or arranging for care.
Outpatient physical, occupational and/or speech therapy is provided in a medical office setting and requires transportation to and from scheduled appointments.
Rehabilitation (SNF) centers can be freestanding or located within a Continuing Care Retirement Community (CCRC). CCRCs offer various levels of care as needed—skilled nursing and rehabilitation, assisted living, and independent living—in one location. Treemont Retirement Community, a family-owned CCRC in West Houston, includes the Treemont Health Care Center, which provides skilled nursing and rehabilitation for its residents and the community at large.
How do I pay for rehab?
It's important to understand whether medical insurance will pay for all or just a portion of rehab costs.
Treemont offers a Medicare-certified SNF. Traditional Medicare benefits include up to 100 inpatient days for rehabilitation in a skilled nursing or other rehabilitation facility.
To be eligible for the 100 days of Medicare coverage in a SNF, your family member has to have been in the hospital for three days, not counting the day of discharge. Eligibility doesn't include hospital stays "under observation" — meaning not sick enough to be admitted but not well enough to go home. Call Treemont to have a staff member explain the coverage provided by your family member's Medicare or Medicare Advantage plan.
How do I ensure a quality outcome?
Multiple studies show the benefits of inpatient physical therapy over in-home care. A 2017 study published in Orthopedic Nursing found that patients who underwent total knee arthroplasty took an average of 20 days longer to hit therapy benchmarks with home healthcare compared to inpatient physical therapy. The authors found that recovery was accelerated when education from skilled therapists was combined with shared decision-making between the patients and their care teams.
Whatever the medical needs are, Treemont's interdisciplinary team provides attentive care to ensure quality outcomes. For example, residents with dementia, including Alzheimer's disease, have responded positively to Treemont's Music and Memory program, which helps with cognition and mood.
What should I know about the staff?
The team at Treemont's comprehensive rehabilitation program get people back to doing what they love.
The team at Treemont's comprehensive rehabilitation program get people back to doing what they love.
"I went to Treemont Healthcare after I had a total knee put in," said Vivian Moore. "The physical therapy staff is unbelievable. They make PT fun. When I came back home to my Treemont Independent Living apartment, my transition was easy."
"Our experience has been outstanding," said Chuck Stone. "Beyond just the day-to-day care is the availability of Treemont's rehab center. There is the physical exercise part of it, and a psychological aspect that I think is the more personal part of the job. This is a people place, both the independent living and the Health Care Center, and I've never known a director to be so personally involved in a healthcare center."
Patients who put their trust in skilled therapists and nurses have a positive team of professionals encouraging them every day. If they're home alone, who's going to push them to do one more rep?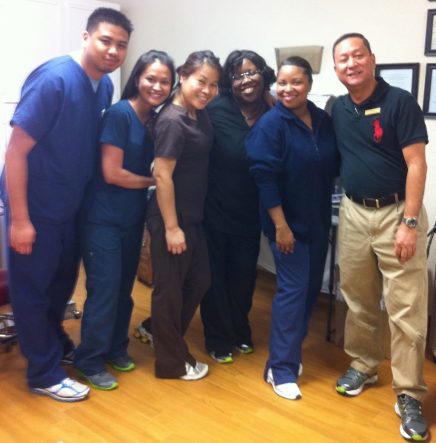 What's a respite stay?
Even family caregivers need a break. Most SNFs, including Treemont Health Care Center, will accept a patient for a short-term stay, called a respite stay, in an Assisted Living program. This gives the caregiver the peace of mind that their loved one will be taken care of while they take care of themselves.
What are the benefits of Treemont's Continuum of Care Campus?
A stay at Treemont doesn't have to end when rehab is complete. Treemont Retirement Community provides multiple care levels on one scenic campus. After rehab, patients can return to independent living, "Independence Plus," which provides home health services, or licensed assisted living. Anyone needing ongoing therapy after rehab can continue through Treemont's partner, Senior Allegiance Home Care.
No matter which level of care is required, Treemont residents can participate in a full calendar of activities, including poetry readings, live music, and exercise classes. Treemont also provides three nutritious meals daily, transportation to doctor's appointments, and a lush campus where residents can garden, walk, or simply enjoy the fresh air.
Let Treemont Health Care Center ensure a seamless transition from hospital to rehab to home for your family member. Come by for a tour. Call or email admissions director Crystal Luna at 713-783-4100 today to find out more about Treemont Health Care Center's skilled nursing and rehab services or visit www.TreemontHC.com.
Listen to Joanne Driscoll's journey from a gurney, to rehab, to a wheelchair, to a walker to a cane to independent living!
Treemont Health Care Center
2501 1/2 Westerland Drive
Houston, TX 77063  MAP
Mailing Address
PO Box 631249 Houston, Texas 77263