Traditional Medicare vs Medicare Advantage Plan: Explore the  Key Differences
Each year residents in senior living in Houston communities can renew their choice for a medical insurance coverage plan.  Seniors may choose either "Traditional Medicare" or a "Medicare Advantage Plan" offered by an insurance company.  Insurance companies have a vested interest in signing-up members and some advertise heavily, but seniors should be aware of the benefits offered by staying with "Traditional Medicare."
The primary benefit of the original program is that seniors keep full flexibility in choosing their doctors and other health care providers.  Advantage plans typically restrict your choices to "in-network." The original program is also more flexible in permitting additional services, as long as they meet the program's requirements and have a doctor order.  Advantage plans can be more restrictive and provide an extra level of screening for home health and therapy services.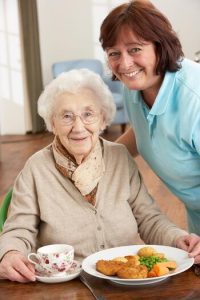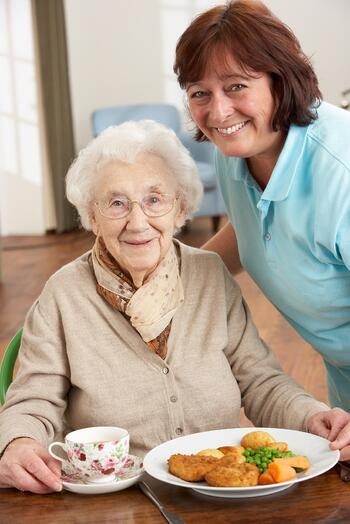 Choose wisely during this year's Medicare Open Enrollment. If If you have Traditonal Medicare, we recommend you keep it — as Traditional Medicare provides the most flexibility of choice in your Doctor, Home Health Company, Nursing Home, Hospice, and Hospital. There are benefits in Co-Pays, Out-of-Pocket limits, Presciptions, Travel and Eligibility. If you choose a Medicare Advantage Plan, Treemont HCC is delighted to now be in-network with Kelsey-Seybold, the #1 Medicare Advantage Plan in Houston area.
Treemont's Health Care Center  and Senior Allegiance  are able to serve everyone who is on Traditional Medicare. For this reason, Treemont recommends residents choose the Original Plan during this year's registration period from October 15 to December 7.
The best way to understand the differences between Medicare Advantage and Original Medicare (Medicare Part A and Part B) is to evaluate the pros and cons of each type of coverage.
Medicare Advantage vs. Medicare: The Pros and Cons
Medicare Wire (https://medicarewire.com/medicare-advantage/texas/) succinctly states the Pros and Cons of Traditional (Original) Medicare vs Mediare Advantage Plans, as follows:
Doctor Choice:

Medicare Advantage:

 

Must use healthcare providers within the plan's network.
Original Medicare:

 

Use any Medicare-approved provider you choose.

Copays,

 

Coinsurance.

Coinsurance is a percentage of the total you are required to pay for a medical service. 

Deductibles 

A deductible is an amount a beneficiary must pay for their health care expenses before the health insurance policy begins to pay its share.

Medicare Advantage:

 

Each plan can charge what they want for copays and coinsurance, making it challenging to compare actual costs.
Original Medicare:

 

Coinsurance and deductibles are predictable and you can get a Medicare supplement to help pay these costs.

Out-of-Pocket Limits:

Medicare Advantage:

 

You're protected by the plan's annual maximum out-of-pocket (MOOP) limit. Once you reach this spending limit the plan pays all additional copays and coinsurance for the rest of the year.
Original Medicare:

 

No out-of-pocket limit.

Prescriptions:

Medicare Advantage:

 

Most plans come bundled with a

 

Medicare Part D

Medicare Part D plans are an option Medicare beneficiaries can use to get prescription drug coverage. Part D plans provide cost-sharing on covered medications in four different phases: deductible, initial coverage, coverage gap, and catastrophic. Each…

 

plan for prescription coverage.
Original Medicare:

 

You must buy a stand-alone Medicare Part D plan.

Travel:

Medicare Advantage:

 

You're covered for travel emergencies within the USA but not for routine doctor visits outside of your home county.
Original Medicare:

 

You're covered anywhere you go in the USA and its territories.

Eligibility :

There are eligibility requirements with Medicare Advantage plans. For example, you must have both Medicare Part A and Medicare Part B to join, and you cannot have

 

end-stage renal disease (

End-Stage Renal Disease (ESRD), also known as kidney failure, is a condition that causes you to need dialysis or a kidney transplant. People with ESRD are eligible for Medicare coverage regardless of age.

 

(ESRD) or one of a handful of other diseases.
For more information on this topic, please see Medicare Wire's, please click here.
For Treemont residents, If you would like the opportunity to discuss your insurance coverage options with a knowledgeable Treemont staff person, please call Lisa Witt at 505-797-8735 or email her at LisaW@TreemontHC.com.  If you provide your name, Medicare ID and date of birth, we can look up your current Medicare Plan and tell you which plan you have.

Learn why Treemont is recognized by our hospital community for excellence in patient care.
Questions?
We are happy to help.
Call Melanie Grove, Admissions/Social Worker today.
713.783.4100
or 713.816.2033 (cell)
FAX CLINICAL INFO TO: 713-783-6669 or Email Info@TreemontHC.com.
PLEASE SEND ME MY FREE BROCHURE
Treemont Health Care Center
2501 1/2 Westerland Drive
Houston, TX 77063  MAP
Mailing Address
PO Box 631249 Houston, Texas 77263