The post of Administrator is a key role and sets the tone for quality of care, resident engagement and morale among staff. We are absolutely delighted to have Administrator Laura Winegeart at the helm of Treemont Health Care Center. With 15 years of experience in long-term health care, starting at age 16 with receipt of her CNA license in high school at age 15, Laura, age 31, has worked in just about every area of a nursing home: as a CNA, in Medical Records, Human Resources and 10 years in Marketing/Admissions. Laura also has experience working in home health and hospice care but has always returned to her passion of caring for seniors in a nursing home setting.
As a relatively new Administrator, Laura has already successfully guided her previous community through a Hurricane and Electrical outage. Knowing health care from the bottom up is a strength valued by our Owners and a key reason Laura was selected for this key leadership role on the Treemont Campus.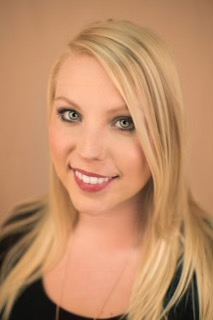 Residents often come to skilled nursing, rehab or assisted living following medical setbacks, such as a complicated infection, a fall resulting in a fracture, or a stroke resulting in the need for retraining in dailyliving tasks. One benefit of residing at Treemont is that there is a Health Care Center (HCC) on the campus, just off Building B, to provide rehabilitation after a hospital stay.
Treemont Health Care Center is a key part of Treemont's continuum of care campus. Laura works closely with Executive Director Rachel Unverzagt to support the health and rehabilitation of Treemont independent living residents as well as with Senior Allegiance Administrator Karina Walker. Treemont is proud of its successful Rehab Program. Through hard work and encouragement, the team successfully returns residents to their independent living apartment. HCC takes great pride in helping residents get stronger and return to an independent lifestyle. Stay tuned for the next "HCC Rehab Certificate of Achievement Program Awards" in 2022. "We are so fortunate to add Laura to the Campus Leadership Team," says Rachel, "Our families will benefit greatly from Laura's knowledge, expertise and compassion for our residents."
A Beaumont area native, Laura has a Bachelor of Business Administration from Lamar University in Beaumont. She is a Certified Dementia Practitioner (CDP) with strong roots in her community through volunteer work, including being a past Chair of the 2018 Sponsorship Chair of Alzheimer's walk in Beaumont along with the American Cancer Society and more. Laura also was the Greater Beaumont Chamber of Commerce Mentee for Leadership Training and Development. Says Laura, "Over my career I have used each experience as an opportunity for growth to shape me into the leader I am today. It's an honor to be a part of the Treemont organization and continue helping our seniors through all stages of life."      
In her free time, Laura enjoys spending time with her family, the great outdoors, and reading on a rainy day. Laura and her significant other, Derrick, will welcome their first child in June 2022. Treemont HCC is known for: (1) its outstanding therapy program, (2) its caring staff; and (3) its small, intimate environment. Laura can be reached at 713-783-4100 or via LauraW@TreemontHC.com
Treemont Nursing, Rehab and Assisted Living is a key part of Treemont's continuum of care campus. The Nursing Team works closely with Executive Director Rachel Unverzagt on providing rehab to his independent living residents so they can return home. Treemont Treemont HCC is distinguished by: Treemont HCC is known for: (1) its outstanding therapy program; (2) its caring staff; and (3) its small, intimate environment. Families and Residents, please feel free to reach out to Laura Winegeart at 713-783-4100or LauraW@TreemontHC.com. For information on assisted living, skilled nursing and/or rehabilitation, email  Admissions Director Kelli Walleck LeLacheur or call her at 713-816-2033. 
You are also invited to tour the Health Care Center and/or attend an activity event. Don't wait until you need the care or have a "cliff event." Be safe in a community, learn more now!  This nursing home in Houston is located on the Treemont Retirement Community campus that offers independent living, assisted living in Houston as options on its senior living in Houston campus. Click here for general information about senior living options in Houston.
Learn why Treemont is recognized by our hospital community for excellence in patient care.
Questions?
We are happy to help.
Call Melanie Grove, Admissions/Social Worker today.
713.783.4100
or 713.816.2033 (cell)
FAX CLINICAL INFO TO: 713-783-6669 or Email Info@TreemontHC.com.
PLEASE SEND ME MY FREE BROCHURE
Treemont Health Care Center
2501 1/2 Westerland Drive
Houston, TX 77063  MAP
Mailing Address
PO Box 631249 Houston, Texas 77263