Treemont staff is distinguished by nurses and caregivers who are committed to Long Term Care and understand the needs of the elderly. For them it is a "calling" to nurture seniors and provide the care to keep them as independent as long as possible.  Health care can be a positive experience, and Treemont Health Care Center provides care needs from long-term assisted living to skilled nursing care to intensive, rehabilitative therapy.
Residents often come to Treemont with hip and femur fractures, without the capability to bear weight or stand on their own. The primarily goal of the nursing Therapy Team, which includes physical, occupational and speech therapists, is to strengthen the resident so they can return to walking on their own and even return home. "The only way our residents will get better is if we make therapy fun and encourage residents to complete their daily regimen," says Jobert Macas, head of Treemont's therapy group. "Often our residents don't realize what they're doing is actually therapy. We use our creativity to make sure they complete their exercises so they can get better.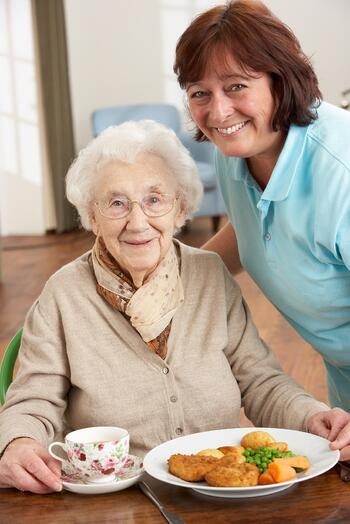 For those with longer-term needs, such as increased forgetfulness and needs for daily assistance, Treemont's Licensed Assisted Living is an excellent option. Treemont provides an individualized resident treatment plan in a quiet and intimate environment. The plan includes medication management, assistance with activities of daily living and a restaurant-like dining room environment. This assisted living Houston facility also offers Short-Term Respite Stays to provide a needed reprieve to caregivers, who have peace of mind knowing their loved ones are in a safe, caring and stimulating environment. 
Treemont's beautiful wooded 9-acre campus at 2501 Westerland at Westheimer provides a continuum of care where your address doesn't have to change as your care needs. Specifically, Treemont offers four levels of care on one campus:
~ assisted living in Houston
~ independent living in Houston
~ skilled nursing and rehab in Houston
~ short-term respite stays and 
~ Home Health Care
Treemont Health Care Center is distinguished by: (1) its therapy program; (2) its caring staff; and (3) its small, intimate environment. If you have a question on nursing and rehab in Houston or assisted living, please contact RachelF@TreemontHC.com at 713-783-4100 or www.Treemont.com. You are also invited to tour the Health Care Center and attend an activities event with Admissions Director Rachel Flowers.
Learn why Treemont is recognized by our hospital community for excellence in patient care.
Questions?
We are happy to help.
Call Melanie Grove, Admissions/Social Worker today.
713.783.4100
or 713.816.2033 (cell)
FAX CLINICAL INFO TO: 713-783-6669 or Email Info@TreemontHC.com.
PLEASE SEND ME MY FREE BROCHURE
Treemont Health Care Center
2501 1/2 Westerland Drive
Houston, TX 77063  MAP
Mailing Address
PO Box 631249 Houston, Texas 77263