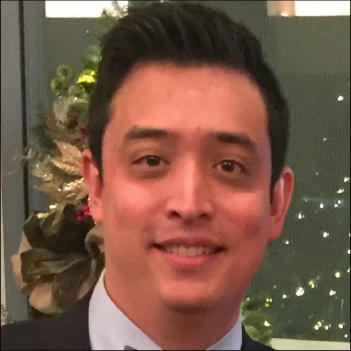 "Every senior's needs will be different so listening and understanding their needs is crucial when providing them with the best solution for their living situation. It is very fulfilling knowing that I am able to make a difference for our senior living community and their families," says James Wong.
James has worked in Healthcare and the senior living industry for over 10 years. He graduated from Texas A&M University with a bachelor's of science in Economics and a minor in business..Previously, James was the Director of Provider Relations at Arden Wood, a skilled nursing facility. He worked with Health Care Center Administrator Laura Winegeart who highly recommended James for this position on Rachel Unverzagt's team."
James always steps up quickly to help even if it's not his "role" to do so. He is a patient advocate and wants what's best for others around him. He's a team player and can do anything he sets his mind to," says Laura.
James was born in Louisiana, but moved to Houston at a young age with his parents and younger brother. He is recently engaged to my beautiful fiancé, Madeline, and getting married in September of 2023. She is a radiology technologist and works in the Cath lab at Memorial Hermann. They have three fur babies, two dogs, Callie and Zoe, and a cat, Mo. James describes himself as a people person, loving to simply hang out with friends. James is also very active and enjoys being outdoors, in particular golfing and swimming.
"The Treemont team has made me feel very welcome since the first time I interviewed. I had the privilege of meeting both owners Tom and Lisa prior to joining and their passion and involvement is what drew me in. I was also able to work with several of Treemont's team members at a previous company so I knew they had a fantastic team, says James.
Resident $1,000 Referral Program. The best source of referrals is from satisfied Treemont residents. If you have a friend or family member to refer, please contact James in the Front Office at 713-783-6820. Treemont offers a $1,000 discount off the referring resident's rent, after the new resident has resided at Treemont for 3 months. I hope you will give James a warm welcome and invite your friends to check out Treemont! Jams Wong can be reached at James.Wong@Treemont.com or 713.783.6820 or 832.414.6441.
Learn why Treemont is recognized by our hospital community for excellence in patient care.
Questions?
We are happy to help.
Call Melanie Grove, Admissions Director/Social Worker today.
713.783.4100
or 713.816.2033 (cell)
FAX CLINICAL INFO TO: 713-783-6669 or Email Info@TreemontHC.com.
PLEASE SEND ME MY FREE BROCHURE
Treemont Health Care Center
2501 1/2 Westerland Drive
Houston, TX 77063  MAP
Mailing Address
PO Box 631249 Houston, Texas 77263